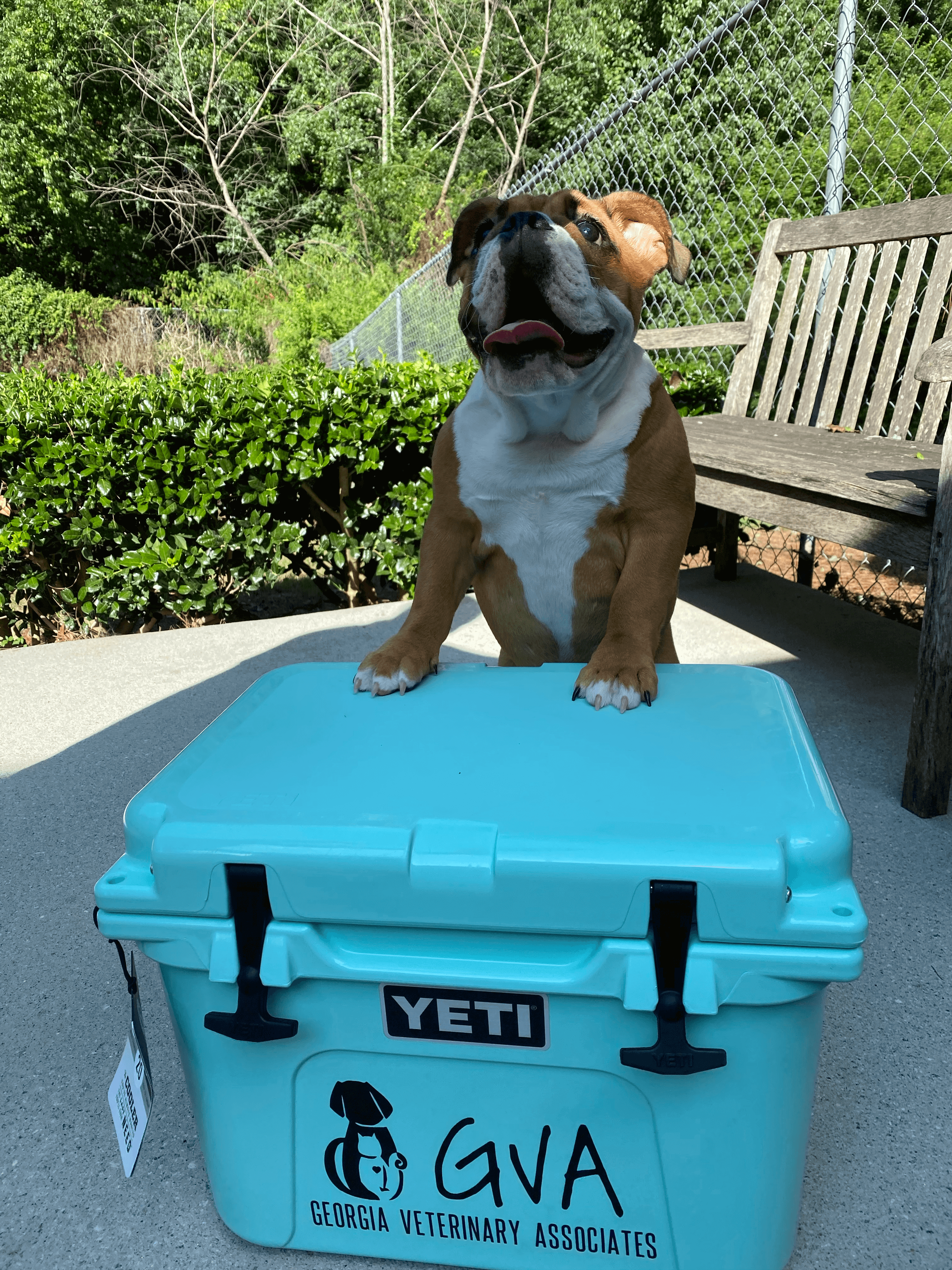 The entire month of August, we will be offering hand made GVA CARE Fund merch that you can purchase to help raise funds for the GVA CARE Fund, a 501(c)3 charitable organization. 100% of all proceeds from those items will go directly to help sick and injured dogs in our own community. We are offering free pick up or shipping at an extra $5 to cover the cost of postage. Every donation will be showcased at our Russell Ridge location in our windows in the form of 'I CARE' placards, where we will write your name to show your support. If we reach a donation goal of $300*, we will raffle off a brand new, customizable, YETI Roadie 20, valued at $150.
*For every $5 spent, either on an item or just a flat out donation, you will receive one raffle ticket. If we reach our goal of $300, we will draw a ticket for the winner of the YETI cooler. Our beautiful model, Miss. Bubbles, is not included*
In addition, you can show your support for 'Your Georgia Vet' by purchasing a limited edition GVA shirt. These shirts are produced for our staff as a thank you for all their hard work, but we wanted to open them up to our clients as well. Each shirt is designed in house and printed locally so not only are you supporting us, you are supporting other local businesses. Each shirt is dated so you'll know exactly what year your limited edition GVA T-Shirt is from!
We are also including our Patagonia jackets in this CARE Fund month fundraiser. These are the Nano Puff Patagonia jackets and they come in gray or navy. They have our GVA logo on the right chest and are perfect for when winter comes back around!
To order, please fill out the CARE Fund Order Form here. We will reach out and confirm your order. Payments can be made directly through the Veterinary Care Foundation* or over the phone to our Russell Ridge Location at 678-407-0700.
*If paying through the Veterinary Care Foundation, please email us a copy of your confirmation. This will help speed up the order process.*
Click HERE to order!
Items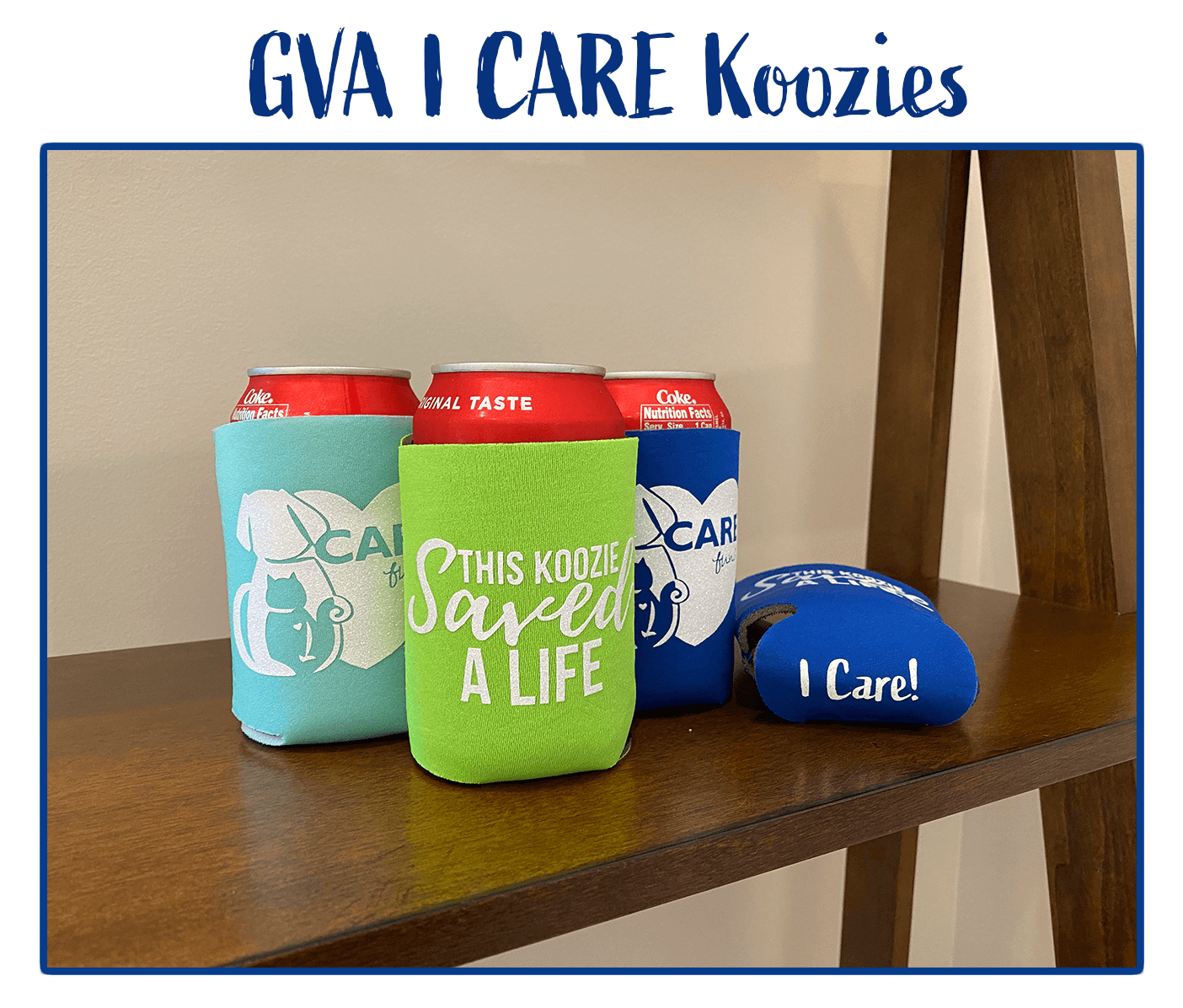 These custom made GVA 'I CARE' koozies are a perfect way to show that, You CARE!
Price:
Set of 3 (Light Blue, Royal Blue, and Lime Green): $10
Single: $5
Free pick up or $5 shipping fee.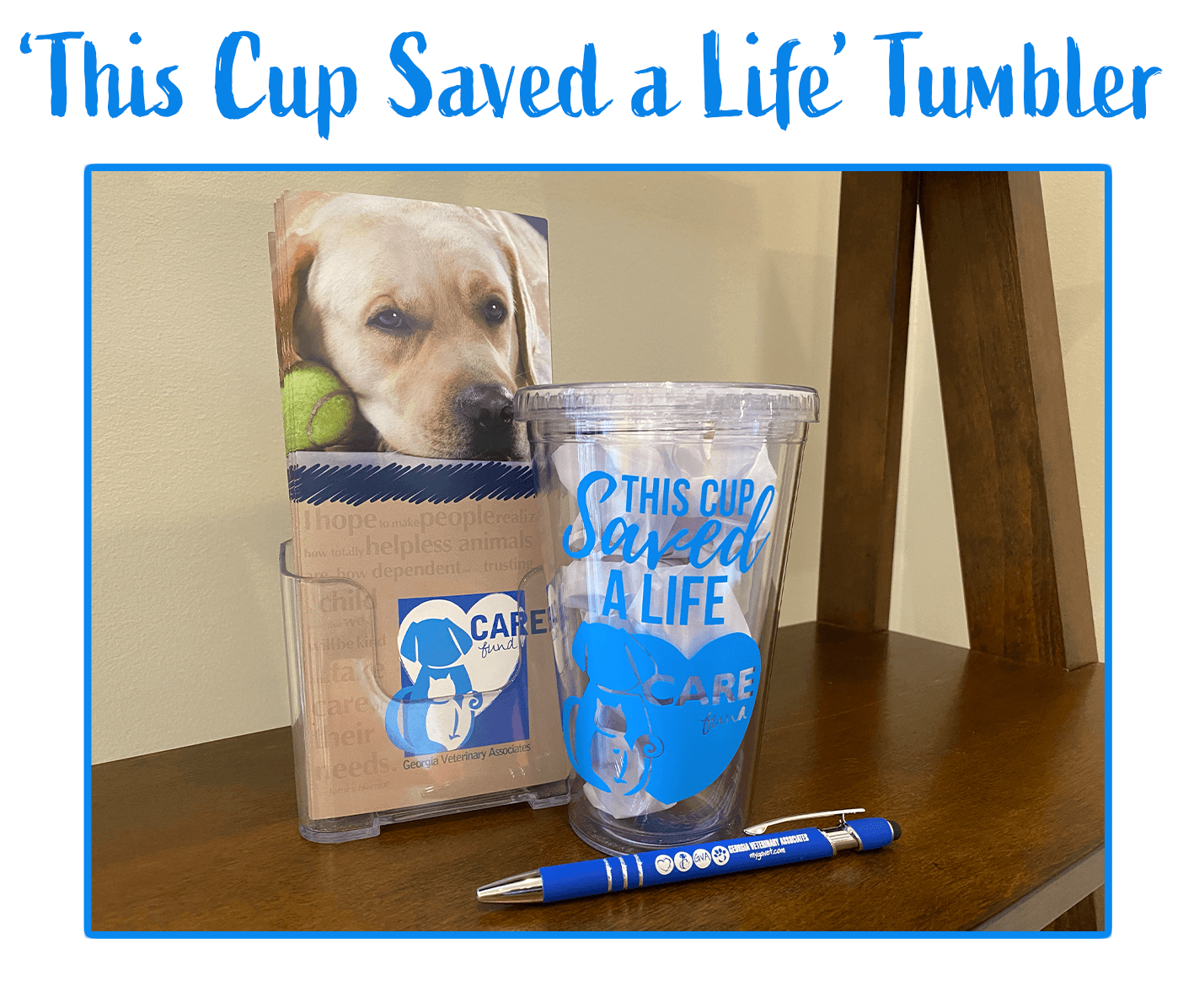 Show you CARE with a custom made clear plastic tumbler. Can be done in light or dark blue vinyl. We can also add your pet's name on the back for an extra $2. Cames with a GVA blue pen.
Price:
Without Pet's Name: $10
With Pet's Name on Back: $15
Free pick up or $7 shipping fee.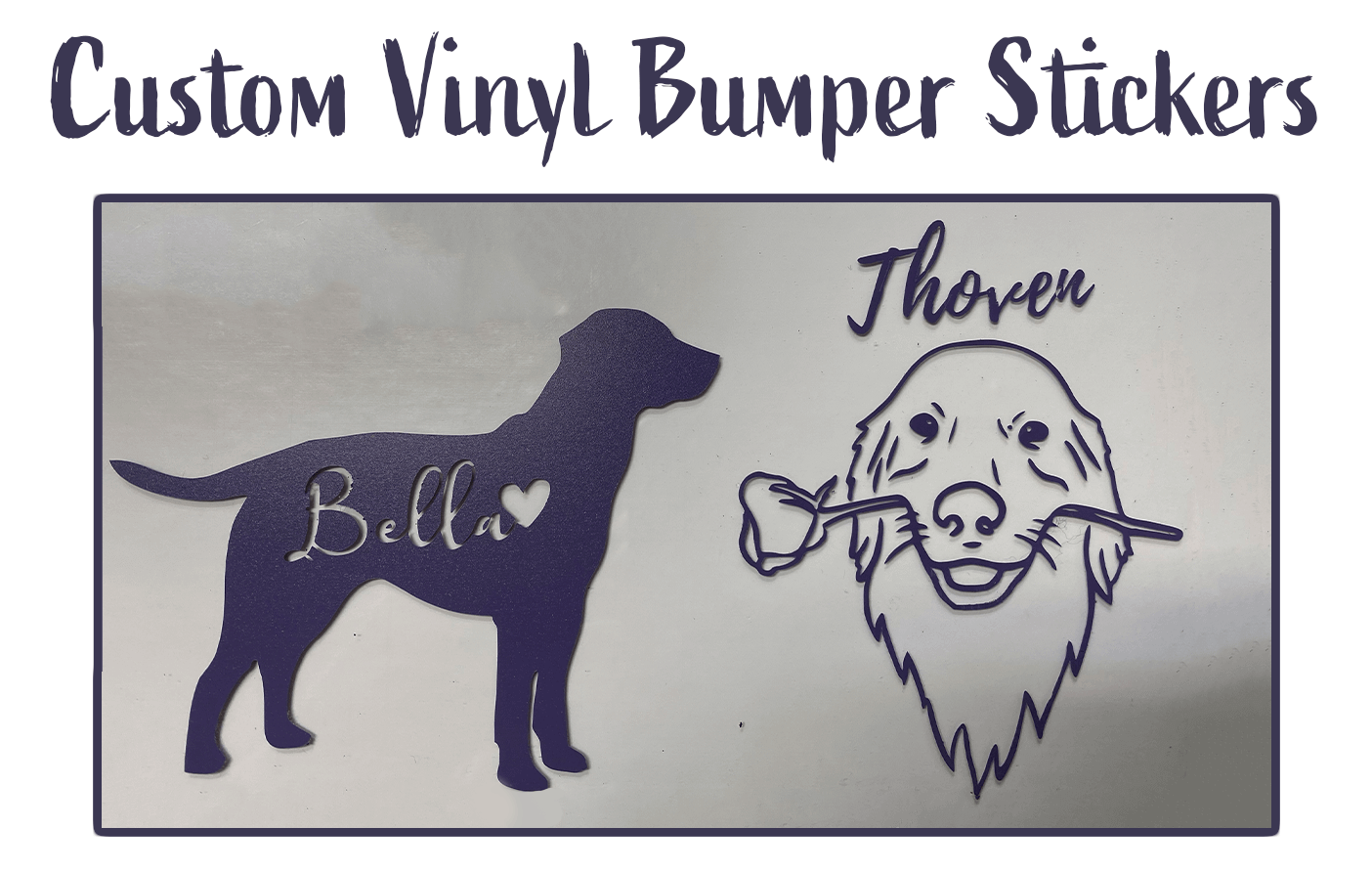 Show off the love you have for your pet with custom made bumper stickers! Prices range from $8 for a simple, breed specific, silhouette with name cutout to $15 for a 100% custom outline with name cutout included. Send us a photo of your pet and we'll create a bumper sticker from that photo. Additional elements such as flowers or sunglasses are $1-2 extra. Can be cut from Navy Blue, Light Blue, or White Vinyl.
Price:
Silhouette with name cutout: $8
Custom Outline: $15+
Free pick up or $2 shipping fee.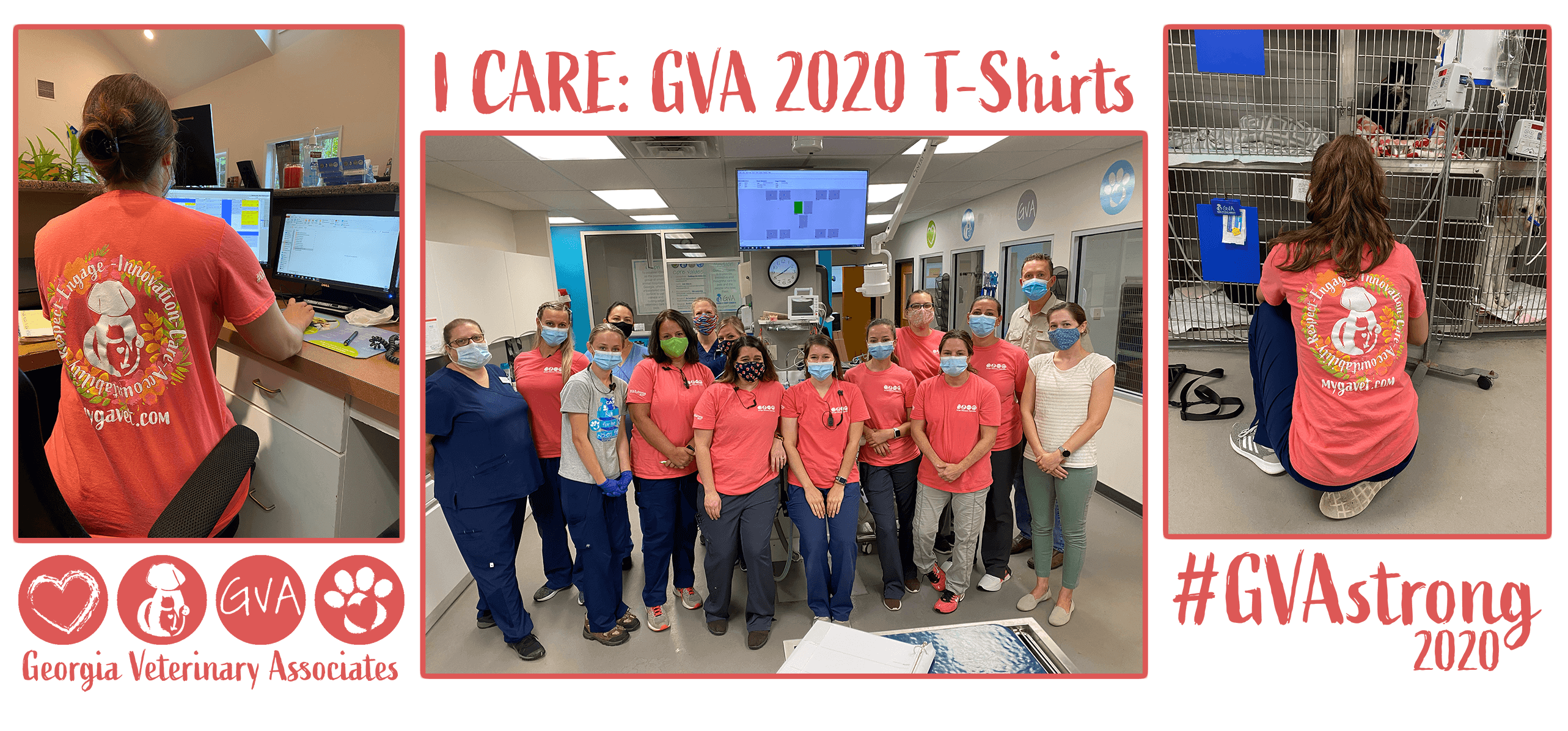 Designed for our staff as a thank you for all they do, especially this year. Designed around our core values, I C.A.R.E, our 2020 #GVAstrong shirts are vibrant and uplifting during these frustrating times.
I. Innovation: Challenge the Status Quo. Continually seek opportunities for improvement in everything you do.
C. Care: And, show it. Take pride in your work and care about those involved and affected.
A. Accountability: Take ownership. Be responsible. Celebrate your victories and learn for your mistakes.
R. Respect: Be considerate of others. Respect all clients, patients, co-workers, and yourself.
E. Engage: Be all in. Be committed and involved with co-workers, clients, and patients every day.
Price: $20
Free pick up or $7 shipping fee.
Limited quantity, first come first serve basis:
Currently available:
Small, Medium, Large, and X-Large.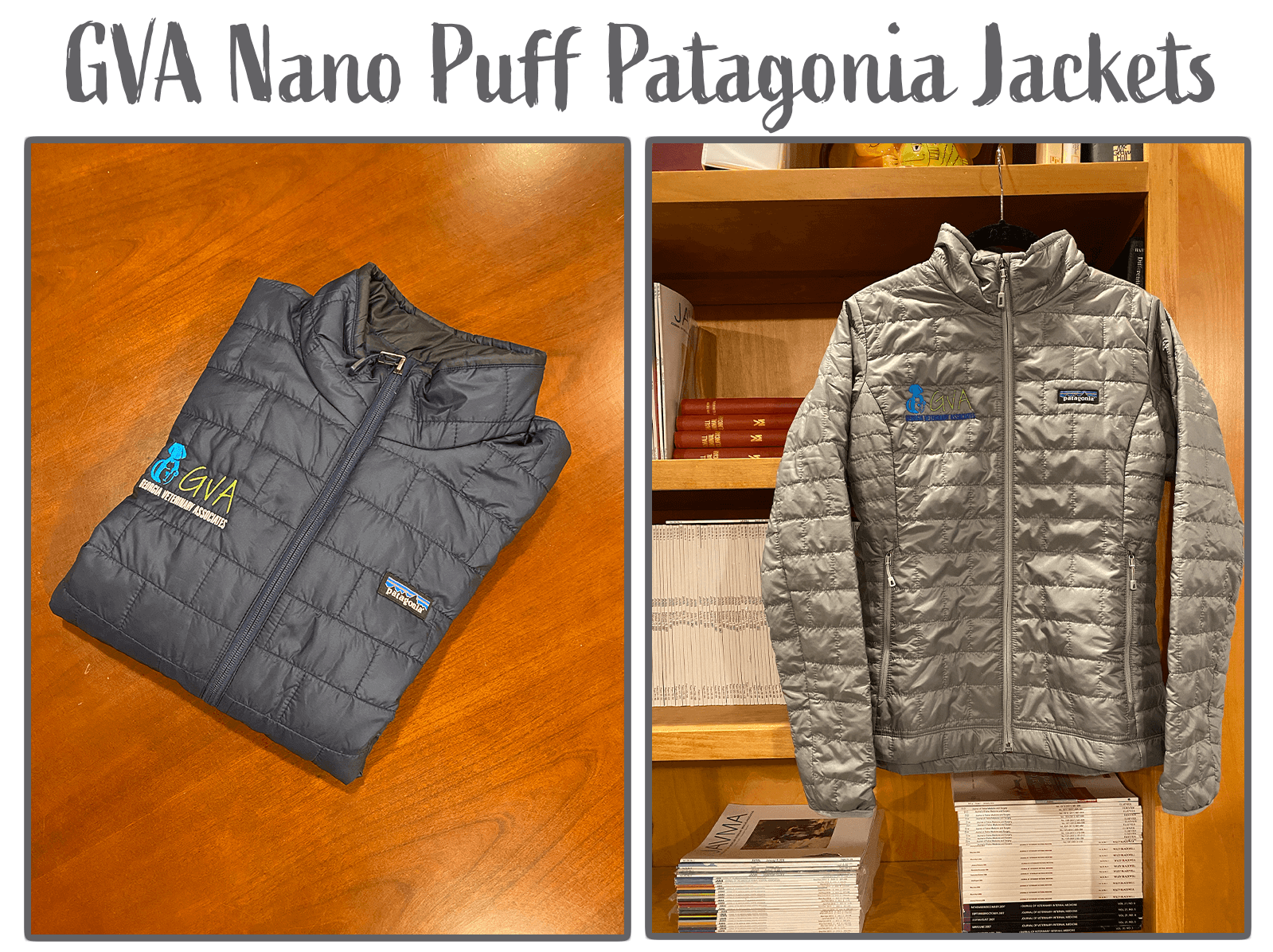 This limited edition GVA Embroidered Nano Puff Patagonia Jackets were a staff gift for the 2019 Christmas season. They run small so sizing up maybe a good option.
Price: $199
Free pick up or $7 shipping fee.
Limited quantity, first come first serve basis.
Currently available,
Grey: Small, Medium, Large, and X-Large.
Navy: X-Small, Medium.