Digital X-Ray and Ultrasound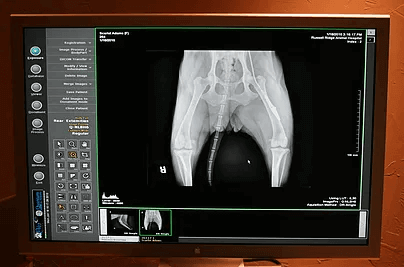 X-rays aren't just for broken bones! These days digital radiography makes diagnosing problems with our pets so much easier than in the past. We can now quickly diagnose and form a treatment plan for many diseases, including fractures, tumors, pneumonia, intervertebral disc disease, foreign bodies, and more. We also recommend X-ray be used as a preventative tool to catch and treat some diseases early.
In addition to digital x-ray, we offer ultrasound at our Russell Ridge location. Ultrasound uses sound waves to allow doctors to see deep in to your pet's abdomen, evaluate internal organ structure, and safely take non-invasive samples of urine and other tissues. This advanced technology is just part of our commitment to offering the highest standard of care for your pet.