We are so thrilled to announce that our very own Angel Martin is the 2019 American Humane Hero Veterinary Nurse winner!
Behind every hero pet is a Hero Veterinarian or Hero Veterinary Nurse.
The annual American Humane Hero Veterinarian and Hero Veterinary Nurse Awards™, sponsored by Zoetis, honor the heroes who dedicate their lives to making a difference in animals' lives through delivery of outstanding veterinary care.
On September 6th, a small crew came to our Russell Ridge location to film Angel for her win at the American Humane Hero Vet Nurse Awards. We wanted to show everyone what that experience was like for us at the clinic so we put together a short clip for you to enjoy!
To hear more about Angel's win and her trip to Beverly Hills, CA check out our weekly podcast People, Pets & Vets.
We will be hosting a screening of the awards on October 21st at Dave & Buster's Lawrenceville, GA. For more info head to our Events page here or our Facebook event page here.
About the American Humane Hero Vet Nurse Awards:
"For millions of Americans, animals are not just their best friends, but their heroes. Behind almost every hero pet (and millions more animals) is a hero veterinarian or hero veterinary nurse. These often little-known benefactors save and improve the lives of our two- and four-legged best friends in many ways, and the American Humane Hero Veterinarian and Hero Veterinary Nurse Awards™, presented by Zoetis, honor their achievements.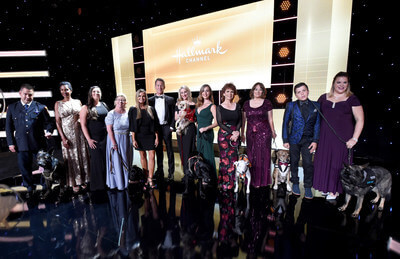 Pet owners and animal lovers alike are invited to nominate their favorite veterinary professionals who are dedicated to the betterment of the health and welfare of animals and the promotion of the human-animal bond.
These awards are not limited to companion animal veterinarians. Professionals from all fields of veterinary medicine are eligible for entry including, but not limited to those who work in: research, emergency services, shelters, and those who work with large and exotic animals.
Since 1877, American Humane has been at the forefront of virtually every major advance in protecting our most vulnerable from cruelty, abuse and neglect. Today we're also leading the way in understanding the human-animal bond and its role in therapy, medicine and society. American Humane reaches millions of people every day through groundbreaking research, education, training and services that span a wide network of organizations, agencies and businesses. You can help make a difference, too. Visit American Humane at www.americanhumane.org today."