Bring your furry family member by for a spa day at one of our GVA Hospitals, and keep them looking and feeling their best! Regular grooming can prevent painful issues like matting or eye irritation, as well as reduce shedding in your house.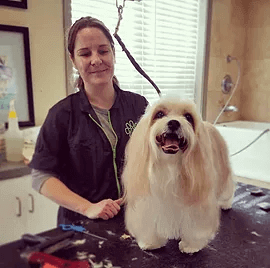 Kim, Susie, Dee and Joyce are GVA's talented groomers that work between our Russell Ridge, Hamilton Ridge, Apalachee Ridge, and Camden Village locations.
Our groomers' close relationship with our veterinary staff means that issues noticed during grooming, such as ear infections or new lumps, can be examined and addressed immediately.
Although our groomers make every effort to make appointments stress free, we provide sedation services for pets who experience fear or stress during grooming. Sedation may also be needed for pets who are heavily matted.
Grooming Services
Care and attention from our experienced professional groomers
Nail trims and nail dremels
Hand scissoring
Breed specific styles
Anal gland expression
Bathing Services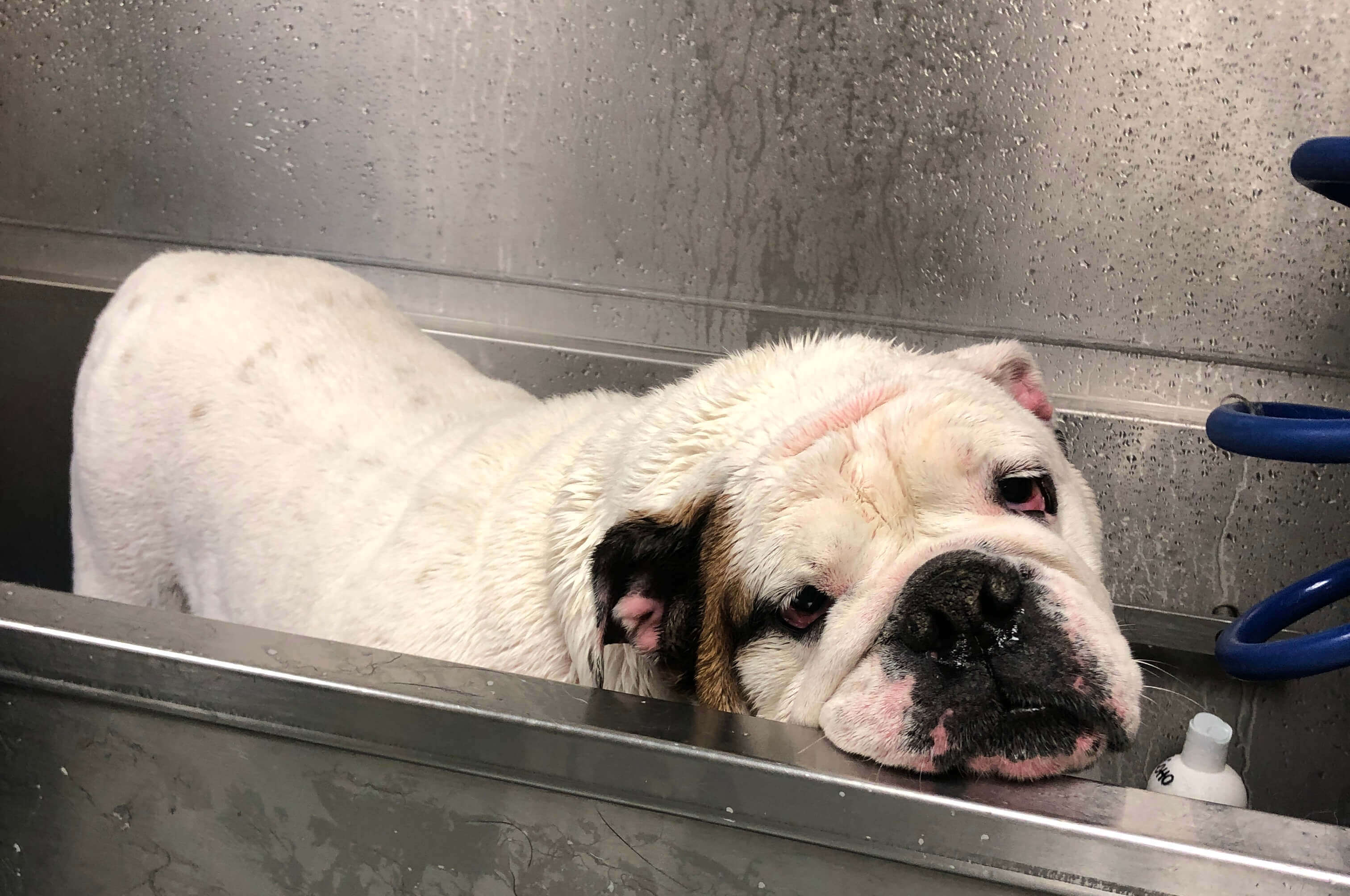 If your dog is just a little messy but doesn't need a hair cut, baths, nail trims, and anal gland expression are available with our Pet Care staff.
Vaccine and Health Requirements
In order to keep all of our visiting pets as safe and healthy as possible, the following vaccines are required to be up to date for pets being bathed or groomed:
Dog Vaccines

DAP
Rabies
Bordetella
Flu

Cat Vaccines
Parasite Policy - If external parasites, including fleas or ticks, are noted on your pet, they will be treated with an appropriate medication to ensure the safety of our environment for all pets.