6 Summer Activities You Can Do With Your Dog!
With summer now upon us, check out this short list of fun and local summer activities you can enjoy with the whole family, furry members included!
Enjoy one of the many local breweries such as The Slow Pour Brewing Company in Lawrenceville, GA. located in downtown Lawrenceville, this local brewery is dog-friendly, has a great assortment of local, handcrafted beers as well as nightly food trucks for even more fun. Their tasting room is open Monday and Thursday through Sundays with events and live music almost nightly. Check out their event schedule here and enjoy the start of summer with your best friend!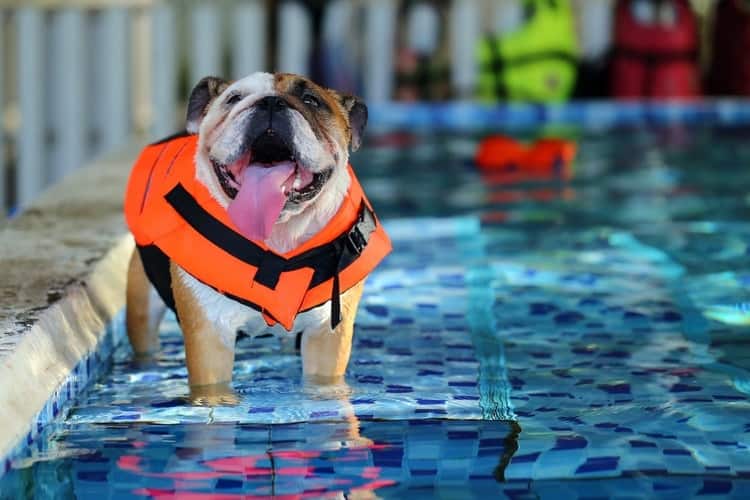 Consider bringing your water-loving dogs to the lake! Tidwell Park at Lake Lanier is a great spot to let your dogs get in some great exercise. The park is also a boat launch so you could even get your dogs out the lake with the rest of the family! We always want to keep your pet's safety in mind and would suggest investing in a doggie life vest for any boating trips! You can find ones on sites such as Amazon and Dick's Sporting Goods!
Later in the summer and if you're up to drive into Atlanta, The Piedmont Park Conservatory is holding their annual Splish Splash Doggie Bash October 5th and 6th! During the Splish Splash Doggie Bash, the entire pool facilities at Piedmont will be closed to the public and open to only dogs and their families. You'll have to register and ticket prices will go directly to the Piedmont Park Conservatory! For more info check out their website here. For up to date info, check out the Piedmont Park Facebook page here! *As of June 5th Tickets are not yet for sale. We will update when they are!*
We all know the Georgia heat can sometimes be too much. But what can you do when it's too hot outside for Fido but they are going crazy inside? Get your DIY on and check out these boredom-busting homemade dog puzzles. Our Pinterest board is full of easy and fun games for your dogs! From an easy muffin tin game to a more intense DIY project, we've got it all! Check out our board here for some awesome, boredom busting ideas! As always, make sure you supervise your pups so they don't get too excited and eat something that isn't good for them!
Try Geocaching. This activity involves searching for hidden treasure, literally! All you have to do is download an app and set off. The app uses your location and gives you a map with hidden treasures! Use the map to fix the hidden boxes and claim your treasures! Make sure to bring an item to leave for the next person as well. The App has a number of resources for you to use and "How-To" videos to help you get started on your Geocaching adventures!
Take a trip to the beach! Dogs are social and adventurous creates. New places, sights, and smells are an exciting treat to most pets. Make sure you find a dog-friendly beach and provide some sort of sun protection for them. Bring lots of drinking water for your furry friend as well and make sure you know the signs of heat stroke. You can find all you need to know about Heat Stroke with this article: Beat Heat Stroke.
Get out and make memories that will last a lifetime and happy summer from GVA.
Don't forget to share all those memories with us on our Facebook page!