What To Get The Cat That Already Has Everything
Who's ready for this holiday season?! Year round pet lovers are notorious for pampering their pets, so the holidays are just one more excuse right?
Here are some gift ideas for the Cat who already has everything. 
1. Personalized Food and Water Bowls: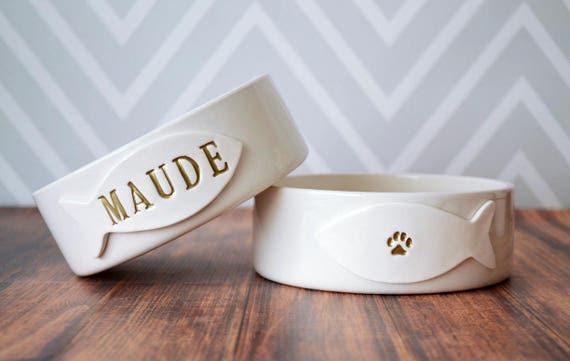 Sites like Etsy and Amazon have a huge selection of handmade pet items fit for a royal feast! Snatch this cute, handmade set on Etsy for $36.95, from Susabella and check out more of her handmade pet decor on her website here. 
2. Catnip filled Christmas Fortune Cookies: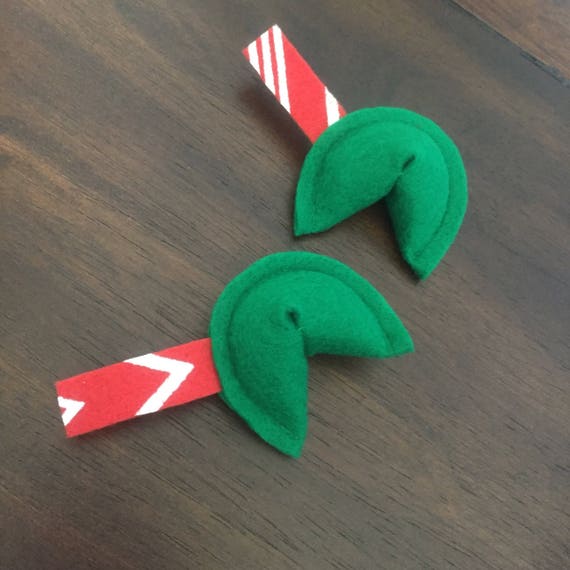 Order these handmade Christmas fortune cookies on Etsy for $7 or put on your DIY pants and make them your self with this easy to follow guide here! These are sure to keep your furry family member happy well into the new year. 
3. Monthly Subscription Box from KitNipBox:
Start your furbaby on a monthly subscription box! KitNipBox subscriptions contain high quality cat toys, all natural treats, and other fun, healthy cat products. KitNipBox offers two subscription types, one for $19.99 and the other for $29.99 a month. 
4. Heated Cat Beds: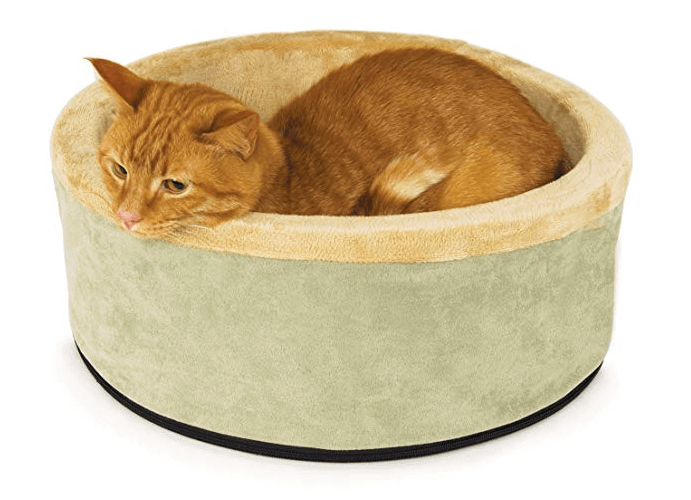 Get your furbaby a nice, heated bed for the cold winter months. Most large online retailers like Amazon and Chewy carry heated cat beds. Find one on Amazon here for around $40 though Amazon Prime. *Mare sure to use only when home and quality check to make sure it's not over heating*
5. Scratching Posts That Look Like Other Things. 
If your cat's a fan of cardboard scratching posts, you can find a number of online retailers that sell novelty scratching posts. These scratching posts can turn your cat into a piano master or a world renowned DJ. Find this Turn Table scratching post here for $35, and think of a good DJ name for cat! 
6. Custom Made, Real Tree Cat Tree:
If you really want to splurge on your furbaby this holiday season, check out these one-of-a-kind handmade, cat trees! Each is custom by Pet Tree Houses and made form real tree limbs affixed with silk leaves to blend in seamlessly with your home. The model shown is priced at $219 and can be found here, but prices can reach upwards of $1,000 for much larger models like this one! Talk about spoiled! 
7. Holiday Collars.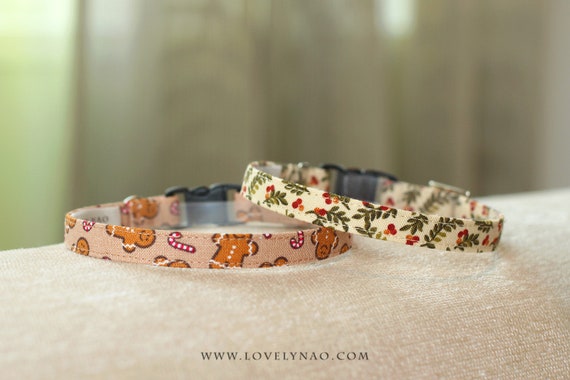 Get your cat into the spirit with a new holiday collar! This set can be found on Etsy here for $13.95. They even have holiday bells you can add on for $1!
You can also think about making a donation to your local animal shelter or humane society in your pets name. This is a great way to give to those pets who are stuck in shelters over the holidays and waiting for a furever home. 
What do you plan on getting your fur baby for Christmas? Let us know on Facebook!