Duration: 48:59:00 
Subscribe: Spotify | iTunes | Google Play | PlayerFM | SoundCloud
---
Welcome to Episode 25. 
In today's episode, we'll get to know another member of our Registered Veterinary Technician staff, Jaritza Catalan! We'll learn a little bit more about her journey at GVA as she started in Pet Care and worked he way up in both our practice and in school to become a full-fledged Registered Veterinary Technician! We'll also talk about the GVA scholarship, which Jaritza was the first winner of back in 2017 and the recent winner. Every semester GVA partners with Gwinnett Tech's Veterinary Technician program to award a scholarship to a 2nd-year Veterinary Technician student. We'll play would you rather with Jaritza and get into a hot debate on what animals are considered livestock versus pet or companions animals. 
We'll recap last weeks show and reveal the 'mystery' sound, although it wasn't really a mystery! 
We'll talk about take your cat to the vet day, which was Thursday, August 22nd and how we may have actually seen a few more cats than normal.
We'll also talk about how some companies take a census of pets within the US and how that information is used. For example, Mars is looking into taking another census hoping to find more information on topics such as how many pets are in each household, top pure breed and mixed dog breeds, places people tend to get their pets, and frequency of vet visits. 
Dr. Miller will also talk about another case of a small child passing away due to being left in a hot car and how it's a huge failure on our part as a country to have over 50 child deaths due to this.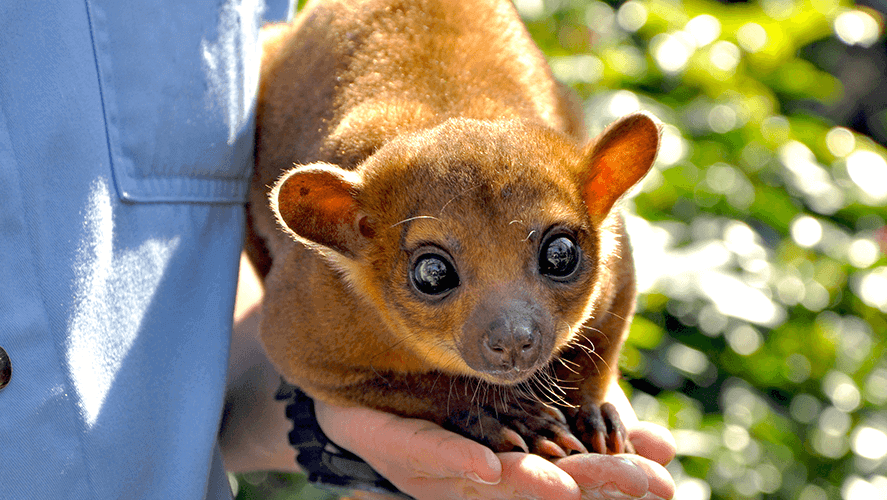 We will also talk about a case in Florida about a Kinkajou that was found. Apparently, a couple found one on their back porch and fed him. they left and came back the next day and were attacked by the small mammal native to Central and South America. The Kinkajou was able to get into their house and the couple was able to lock it in their bathroom. They called animal control and they were able to remove the creature and are now watching it for any signs of rabies. 
Lastly, we'll talk about one of our recent CARE Fund cases and the gross issues that brought him into us. Have you ever heard of a wolf worm or a warble, maybe a bot fly or deer fly? They are all synonymous for a gross bug living under your skin! Deer or bot flys most commonly affect mice and deer, but as kitten season is in full swing, many are also infected.  The larva then feeds off the hosts own nutrients and lives under their skin until they 'molt' and are fully grown.  We'll talk about how we go about removing the larva and some other interesting tidbits on wolf worms! 
Lastly, we'll give you this week's mystery sound! To guess what our mystery sound is, contact us at People, Pets & Vets on Instagram! 
Thanks for listening and make sure to follow GVA on Facebook, Instagram, Twitter, and Pinterest.